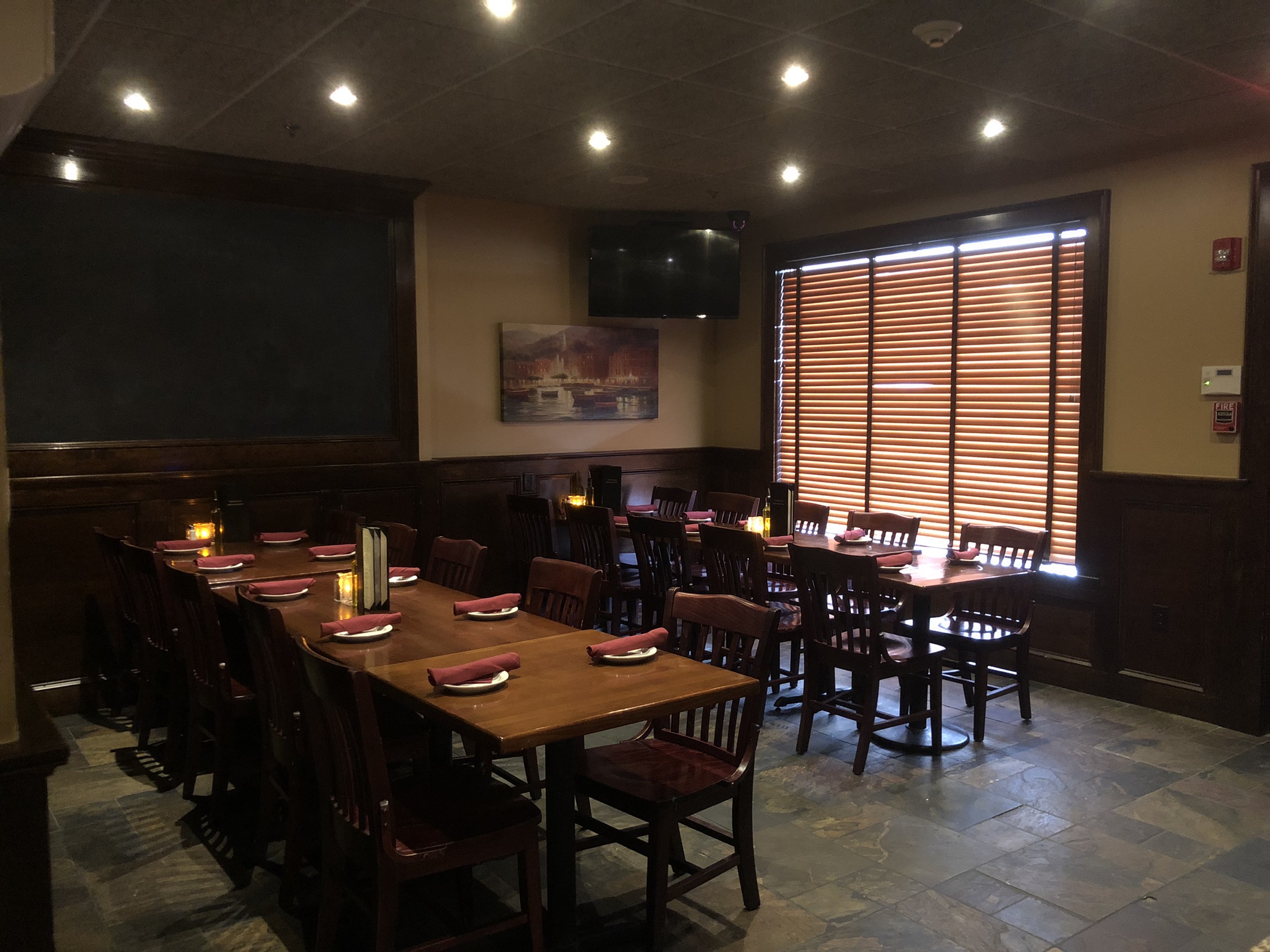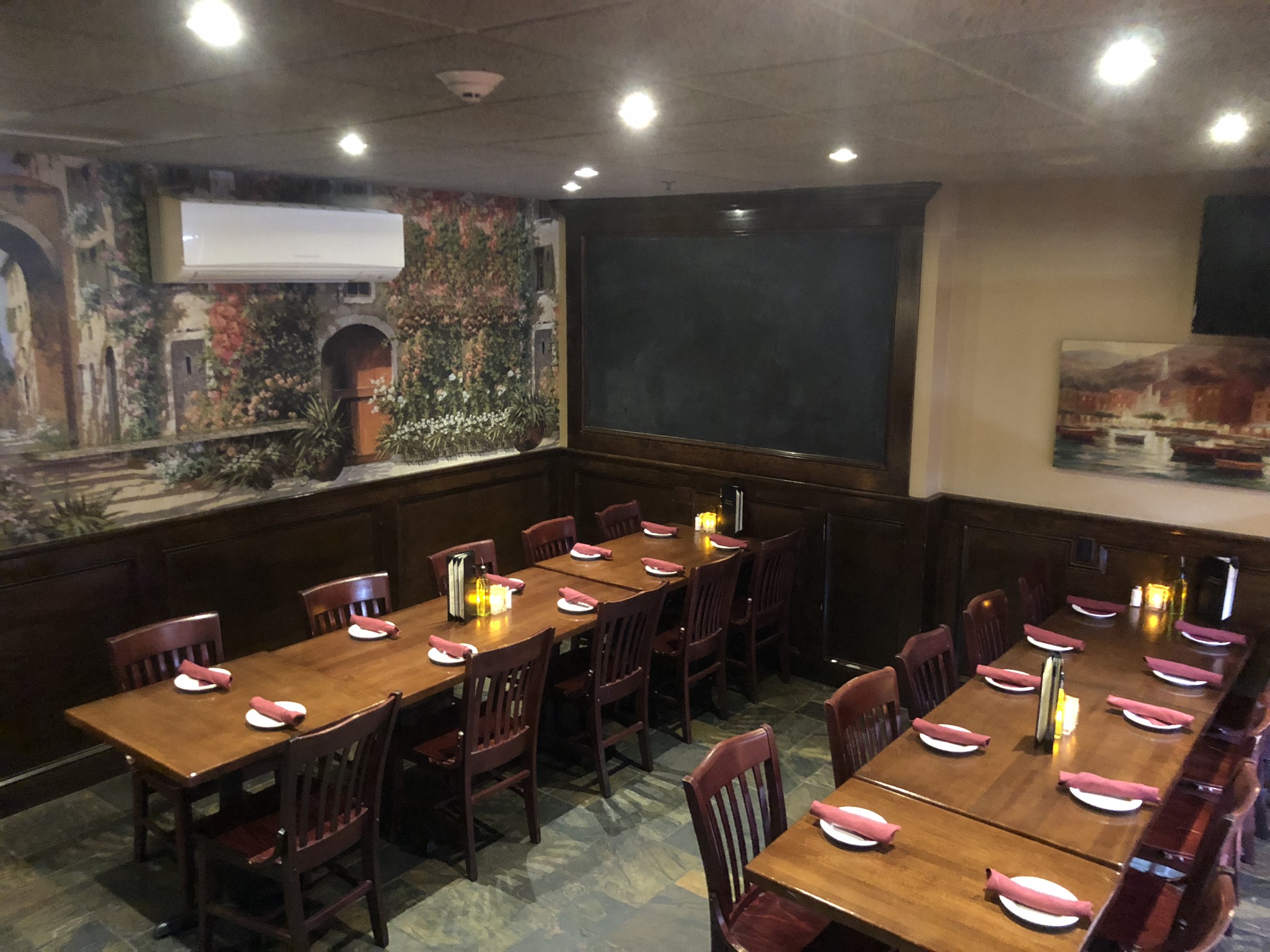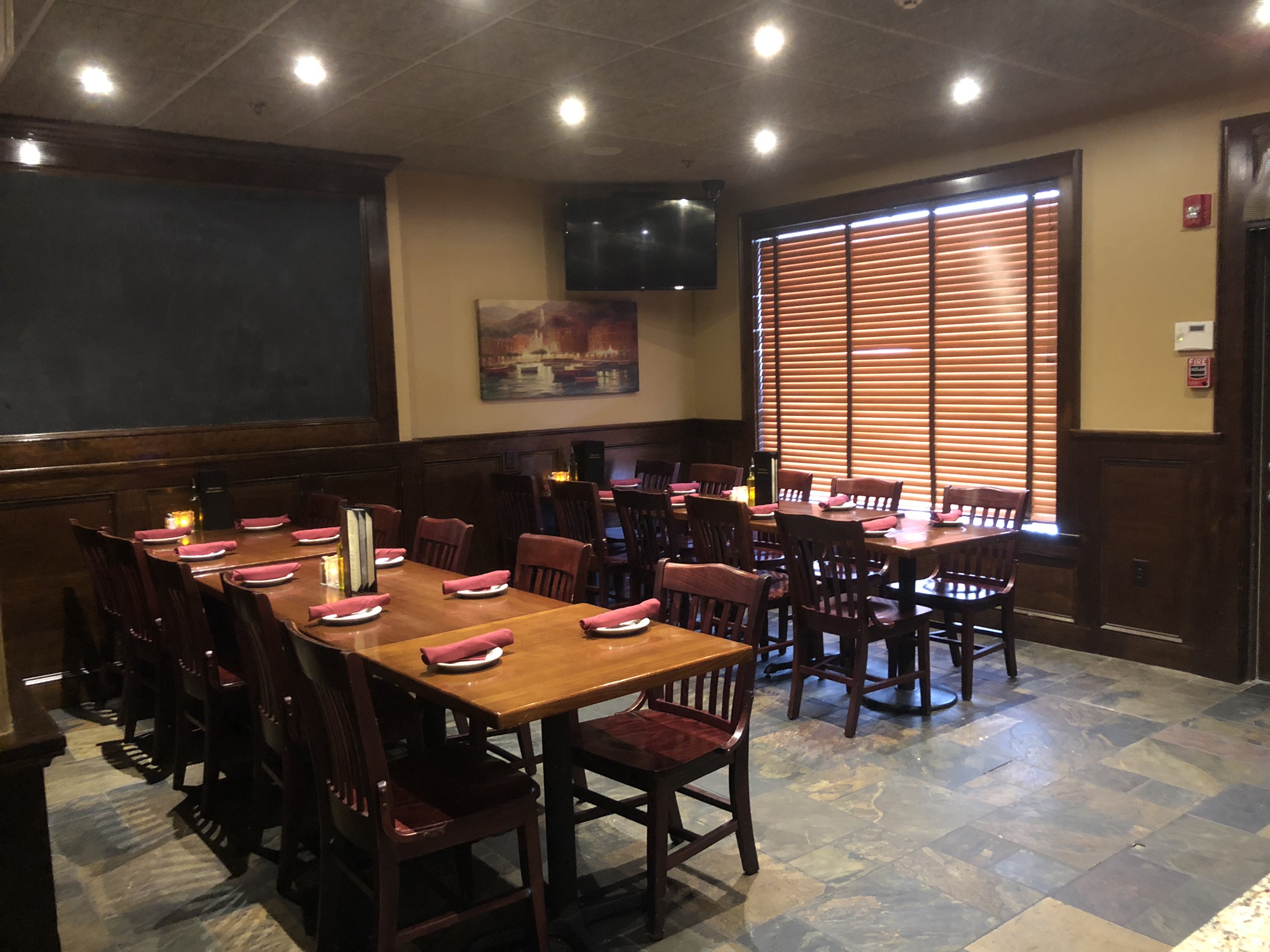 Pre-Set Lunch & Dinner Menu
Lunch $ 35 per Person / Dinner $45 per Person
May be arranged for parties of 10 or more
(Mandatory for parties of 18+)
Served either "Family Style" or "Choice of Entree"
Gluten-free options available upon request.
Please notify us if you or anyone in your party has a food allergy before ordering.
Included with your selections:
A House Salad or Pasta (Linguini or Ziti)

Coffee, Tea, or Soda
* Choose (2) of the following Appetizers:
(ALWAYS served "Family Style")
Fried Calamari
Fresh rings and tentacles of squid lightly floured and fried, served with our house marinara sauce
Stuffed Mushrooms
Mushroom caps stuffed with baby shrimp seafood stuffing
Mussels Marinara
Mussels served in a scampi marinara sauce
Eggplant Rollatini
Thinly sliced eggplant rolled with ricotta cheese in our famous sauce
Antipasto Salad
Medley of tomatoes, cucumbers, red onions, artichoke hearts, green beans, cherry peppers, black olives, hard-boiled egg, sopressata, sharp provolone cheese, and tuna over a bed of romaine lettuce
Garlic Bread
Sliced Italian bread with chopped garlic, extra virgin olive oil, and melted mozzarella cheese
* Choose ( 4 ) of the following Entrees:
Linguini with Garlic & Oil
Linguini with Meatballs or Sausage
Linguini with Littlenecks (Red or White)
Linguini with Shrimp Scampi
Linguini with Shrimp & Clams
Linguini with Lobster in Marinara
Linguini with Scallops in Marinara
Chicken & Eggplant Parmesan
Baked Schrod (Red or Wlhite)
* Choose (2) of the following Desserts:
(ALWAYS served by "choice")
Flourless Chocolate Caramel Crunch
Cheesecake (Seasonal Flavors)
$

1.25 (per person)
Cake Cutting Fee
The consumption of raw or undercooked meats, seafood, poultry, eggs & shellfish could increase your risk of foodborne illness.
* Prices are subject to change at anytime.